Balancing sporty, trendy, and even elegant sounds like a lot of work, right? Think again .
Sporty details are finding their way into everything from casual athleisure to evening wear this season, so we have come up with a few easy ways to incorporate these baller-ready elements into your wardrobe right now. From mesh tops to sweatshirt dresses, now is the time to get 'physical' (If you were around during the 80's, you'll immediately picture Olivia-Newton John singing in neon) and sport-up your wardrobe!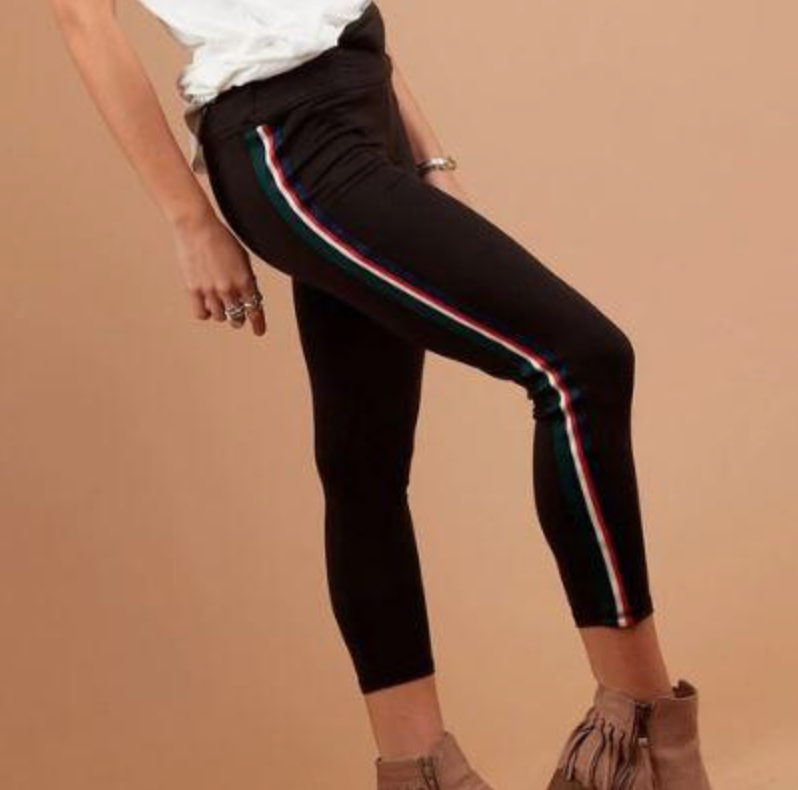 Starting from the bottom, you cannot go wrong with track pants this season! It is an absolute snap to style these with a white tank top and a matching hoodie or teddy jacket. Depending on how formal or casual you want this look to be, you can also throw on a pair of stilettos to help take your look from athleisure to ath-luxe! Request Recommendation: Bloom Taylor Side Stripe Leggings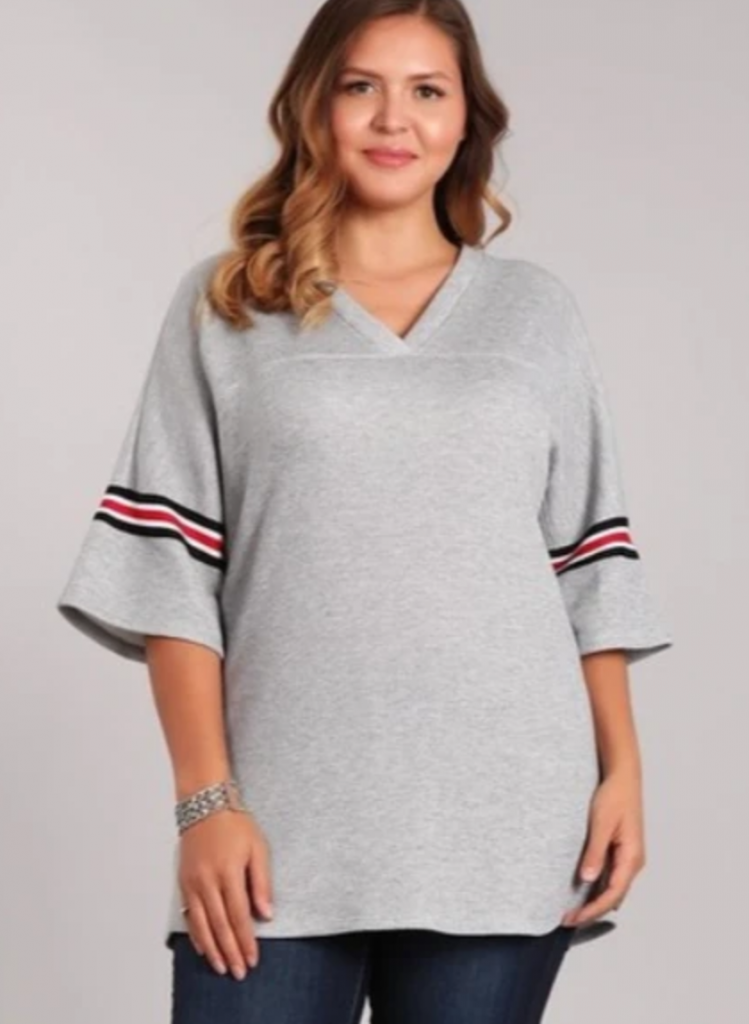 Everyone loves dresses because they are one and done staples for a simple look. There are three styles that are super on-trend right now: oversized sports jerseys, t-shirt dresses, and sweatshirt dresses but the one that has us obsessed is the sports jerseys look! This can easily go from glam with a sequined clutch to casual with platform sneakers. To elevate this ensemble to another level, try pairing it with your fav pumps and oversized hoops! Request Suggestion: Chris and Carol Sleeve Trim Tunic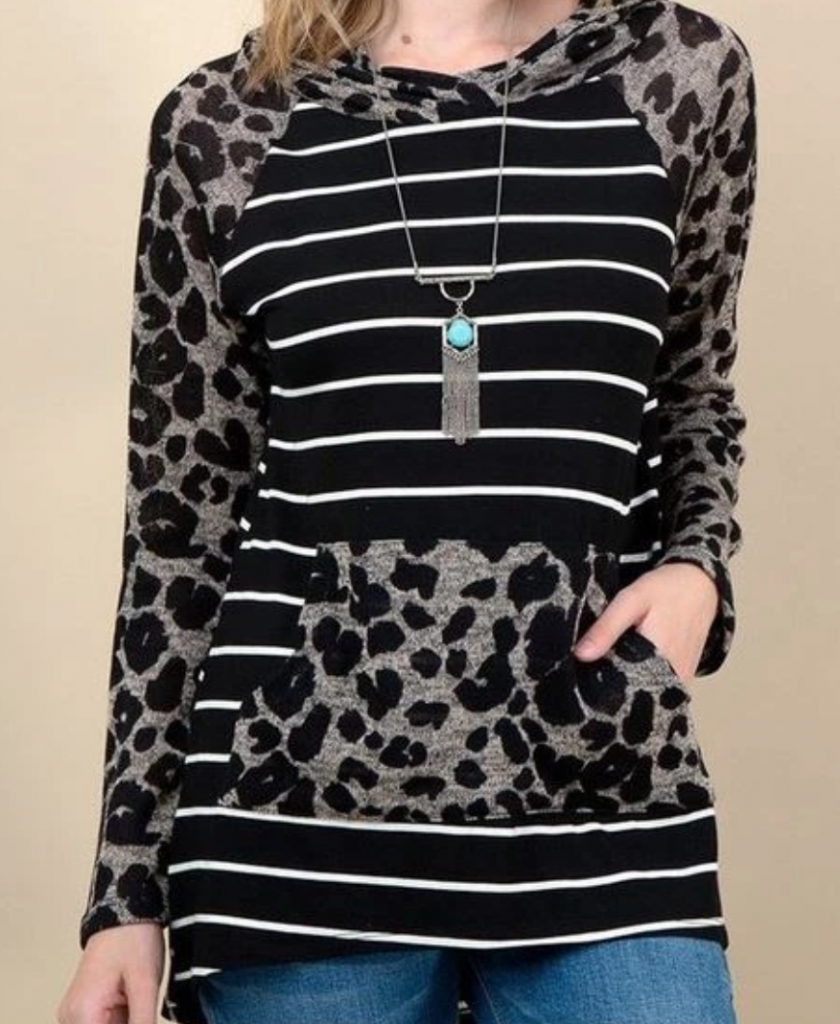 Traditional sweatshirts are great for a lounge day but they can also carry over into a casual-chic outing with friends. Mixed print hoodies are a great choice because they can be worn with faux-leather leggings or even bright neon jeans to create a bold yet pulled-together sport inspired look. Hoodies can also be knotted to the side to add a little waist definition and help show off your curves! Request Suggestion: Panamex: Francie Mixed Media Hoodie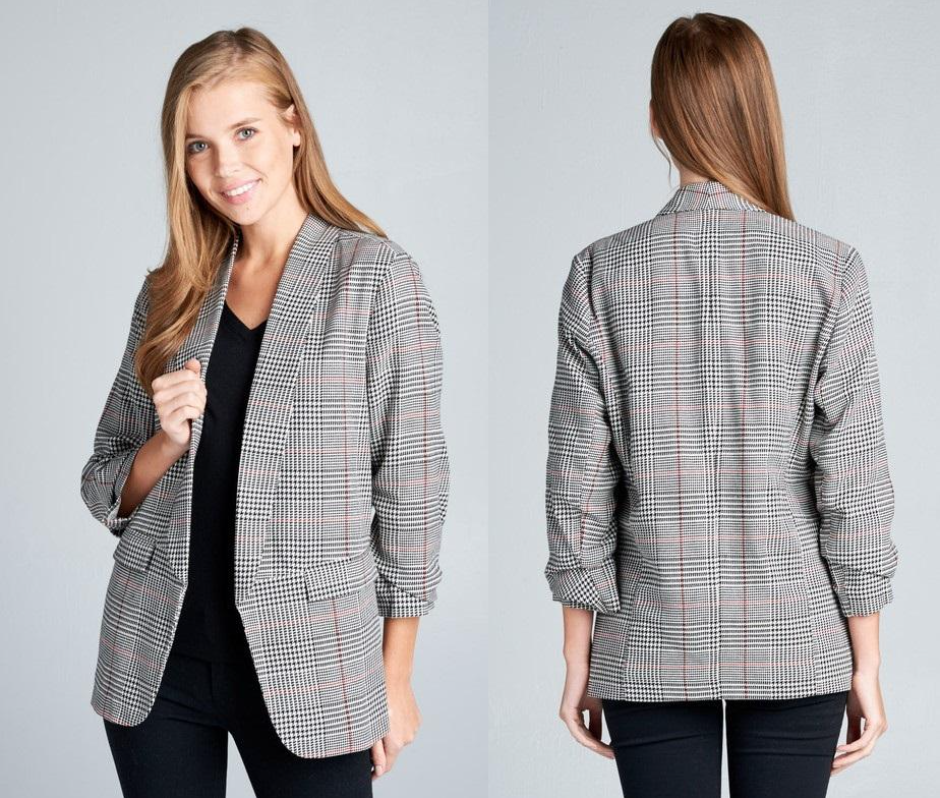 A fun athletic feature you can easily add to your workwear collection is a rugby-inspired blazer with shoulder pads! You can throw this on over a jewel-tone sheath dress and pair it with your most loved pumps. However, you can just as simply pair this piece over a good graphic tee and jeans for a super casual-chic vibe! Request Suggestion: Renee C Plaid Blazer Jacket
From business casual to cocktail, you can incorporate fun sporty details into almost any area of your look right now. We all love our yoga pants and favorite hoodie, but now we have a previously rare opportunity to wear them in so many different ways, whether that be sexy, casual, or elegant!
If you're loving what you have been reading so far, make sure to request any of these pieces in your next FASHOM box before they sell out